Mission
Be Reef Safe is a global campaign that empowers consumers and businesses to make positive choices for our oceans and reefs.
Vision
Our vision is an ocean of healthy, thriving coral reefs that are supported by a worldwide network of consumers, businesses, scientists, and educators.
WE ACHIEVE OUR MISSION & VISION BY: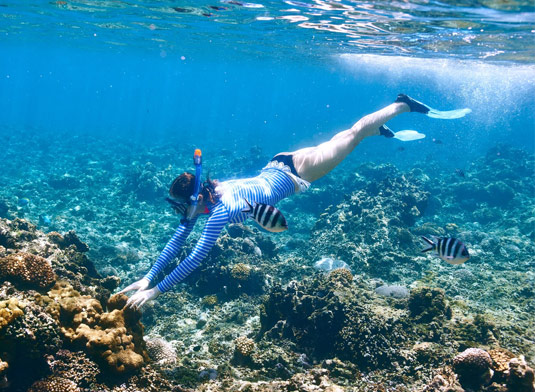 Improving consumer education about the impacts of personal care products and lifestyle choices.
Supporting products, brands and businesses that strive to minimize their environmental impact.
Developing effective collaborations between nonprofits, educators, scientists, and government agencies.
Be Reef Safe grew out of the need to combat the worldwide decline of coral reefs. It is our belief that individual choices have the power to turn the tide for our reefs. By connecting consumers to environmentally conscious products and ocean activities, we work to instill the Be Reef Safe mantra on a global scale.